Lou Veltri
SEO Specialist
and Business Development Mentor/Coach/Trainer
With many of my years spent as a Business Systems Consultant, I have had the opportunity to work with many of the Fortune 500 companies, great mid-market companies and some really great Mom and Pop operations. My roles have been from that of a Trusted Advisor to Project Manager to Technical Evangelist to Systems Designer to Programmer.
I have been successfully marketing and selling on the Internet since 1999. With the various types of Home/Online Businesses available I was eager to learn about this new business arena.Clear and accurate information is rarely found, not to mention the support you might need to get some direction, formulate a plan and get answers to questions to be successful at a plan.
I have seen a lot of schemes, programs, tools, and realized that the roads to home business based and Internet based businesses are plentiful. However, in order to be productive and realize your plan, you must have a roadmap.
I can help you build YOUR Roadmap.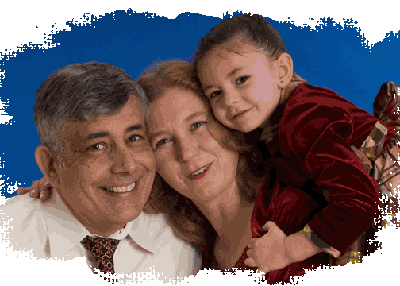 It is very important to know who you are doing business with. Over the years I can tell you that the best outcome of my business deals come when I know who I am dealing with and what their motivation is. Getting to know me is quite easy.
My wife Brenda and I live in Obion, Tennessee which is a small town in the northwest corner of the state. It is about 120 miles north of Memphis near the tri-state borders of Missouri, Kentucky and Tennessee. We also have a home in Jackson, New Jersey that serves us well when I am working in the northeast. Jackson is centrally located with easy access to New York City, Philadelphia and, of course, the Jersey shore.
We have a 6 year old daughter, Samantha. Sam, as we usually call her, is an absolute joy. She has enabled us to look at life in a whole different way.
I also have two grown children that are very successful and, of which, I am very proud. Considering the 30+ year difference the "times" has made me quite aware that the ladder to the top is not the only golden ring. Life, at the moment, is what you make it. Life, in the future, is the results of decision you make today.